Have Questions? Contact Us!
Find out the answers to your questions by contacting us. We look forward to hearing from you!
---
Review: The Mac Mini – Is this Piece of Semi-Tiny Tech Right For You?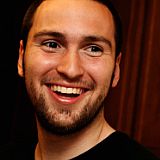 Posted By Gerald T.
---
The Mac Mini made waves as one of the smallest desktop computers available to buy. And, as with everything Apple do, its size has not impacted its function. What You Need To Know About The Mac Mini The Mac Mini stands out in the world of desktop computing thanks to its size and weight: * 1.4 inches tall, * 7.7 inches wide, * 7.7 inches deep, * 3.0 pounds in weight. These specs mean that the Mini is pretty much portable. As long as you've got a screen, keyboard and mouse where you're going, you can move the Mac Mini itself extremely easily, and it'll take up little space on your desk. The Mac Mini is designed using a unibody aluminum case, and comes with an HDMI video port. The addition of this port to newer models means that it's often used as a home theater system - similar to Apple TV, but more powerful. Due to its small size and the type of components used in the Mac Mini, it's also extremely energy efficient. It takes less power to run than other desktop computers (including other Apple Macs) and is made using recyclable materials. What You Get With The Mac Mini When you buy the Mac Mini, you're only buying the small desktop unit and nothing else. This means it doesn't ship with a screen, keyboard or mouse. This product was designed for those switching from Windows to Mac, the assumption being that you'd already own the required peripherals to use this product. What you'll get in the box: * The Mac Mini, * Power cord, * HDMI to DVI Adapter, * Installation and restore DVDs, * Documentation. The Pros And Cons Of Buying A Mac Mini The one major benefit of buying this Mac, aside from how small it is, is the fact that it's so affordable. One of the main barriers stopping people from switching from PC to Mac has always been the price. Because the Mac Mini ships without a screen, it's the most affordable Mac option yet. However, because it's been designed as Apple's "budget" offering, it's also less powerful than other Mac computers. It has a smaller hard drive size, less processing power, less powerful graphics and lower RAM. However, it's still a powerful machine and is well worth it for most users. There is also the argument that it'd be possible to buy all of these features in a small form desktop computer from other manufacturers at a much lower price. This argument is often used against computers in the Mac range, and cannot be denied. However, if you're looking for the quality and stability of a Mac, the Mac Mini is exceptionally affordable compared with other models.