---
Unreliable hard drive: Seven signs it is time for a new hard Drive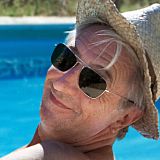 Posted By Dewey W.
---
Hard drives don't always fail because they are old and simply wear out. There are other reasons why laptop hard drive recovery or simply hard disk data recovery may be needed. Here is a look at seven reasons why a hard drive may fail and you may lose data you collected and need hard disk data recovery or Mac hard drive recovery.

Here are the seven reasons it is best to have a professional check your hard drive or disk of data if you.

* Power Surges - If the power suddenly goes out, it may cause more harm to your computer than you know. The only warning you have may be a black or blue screen when the electricity returns after a power loss. This may not be the kind of warning that you want after storm with lightning and thunder.

* User error - What happens when you are trying to load the new Windows on your computer and accidently reformat the C or D drive? If you take your computer to someone who isn't a professional, they may make this mistake as they are trying to perform laptop hard drive recovery or Mac hard drive recovery. It may be better to trust your computer to someone who is a certified computer specialist who has experience handling hard disk data recovery.

* Heat - It isn't just leaving your computer in a hot car that can fry a laptop's sensitive components. Did you know if any desktop or laptop hard drive fails, there are multiple reasons why the components in the hard drive are failing? Whether it is a fan failing or the base of a computer is very hot (even if the computer is running fine) these can be signs of a hard drive headed for failure and hard drive recovery or Mac hard drive recovery.

* Jolts - Who hasn't jolted their computer hard enough to cause the hard drive head to "park" itself and damage a computer hard drive? For laptop users, this may be especially true and then there is a need for laptop hard drive recovery. Why is jolting a hard drive bad for a computer? The magnetic surface of the platters is damaged because the driver heads produce a scouring effect.

* Electronics damage or PBC board damage - It isn't any secret that the electronic components controlling actuator arm can go bad. If this happens, a computer will be sent into "seek mode." It will be looking for data that cannot be read and consequently cannot be found. The components that control the actuator arm may not function correctly and keep your computer from being able to read files.

* Component failure - Some components can fail prematurely, leaving computers that are only two months old needing hard disk data recovery or Mac hard drive recovery. The problem is that, sometimes, not all components are tested as they leave the factory. Hard drives may fail before a computer is even a few months old if proper testing is not conducted to check that a computer is not being assembled with bad or failing parts.

* Liquid or fire damage - It doesn't take much liquid to fry a hard drive or much heat from a fire to cause fire damage. The best way to keep from paying for hard disk data recovery, laptop hard drive recovery or Mac hard drive recovery is to not keep liquid anywhere near your computer. You may not be able to do much about a fire, but you may be able to prevent liquid spills.

Have you ever done any of these things and lost data? Isn't it nice to know a disaster recovery plan may help you avoid disaster and keep from paying high data recovery fees if you do lose data that you need? A data recovery professional can assist you by performing data recovery from a hard drive, without charging exorbitant fees.
Join Our Community!
Like what you see? Get a FREE account and start posting, sharing, and discovering more!