---
Apple's new Force Touch trackpad makes an early appearance in the updated MacBook Pro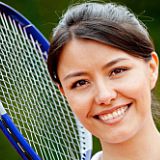 Posted By Anita B.
---
http://cnet.co/1ERPjEk The smaller Retina MacBook Pro gets a new CPU, faster flash memory and a new touchpad, but it's still only a minor update from the past ...
---
Join Our Community!
Like what you see? Get a FREE account and start posting, sharing, and discovering more!
Have Questions? Contact Us!
Find out the answers to your questions by contacting us. We look forward to hearing from you!