---
Three ways to use a USB drive with your PS3 - CNET How to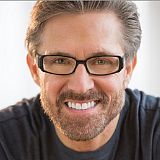 Posted By Willard J.
---
http://howto.cnet.com Those USB ports on the front of your PS3 aren't just for charging your controllers. Sharon Vaknin offers three ways to use a USB drive to ...
---
Join Our Community!
Like what you see? Get a FREE account and start posting, sharing, and discovering more!
Have Questions? Contact Us!
Find out the answers to your questions by contacting us. We look forward to hearing from you!